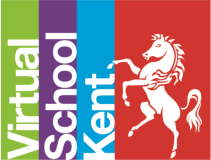 Virtual School Kent does not exist in real terms as a building that children attend. Its role is to promote the progress and educational achievements of Children in Care and Young Care Leavers.
At Virtual School Kent, we really want to make sure every single young person in care to Kent has the best education possible. We know that a good education is really important for your life chances, helping you to get good grades for a job later in life or making the most of all the different opportunities out there.
VSK can help in a number of ways. It might mean we help you to have a place in a school that's right for your needs, that we train schools on how to overcome barriers for children in care – or that we advise schools on funding to help you make the best out of school.
Find out more about Virtual School Kent here and contact VSK here.
Want to find out about education options post 16 and how you can be supported post 18? Visit the Education Section of the Moving On Portal.