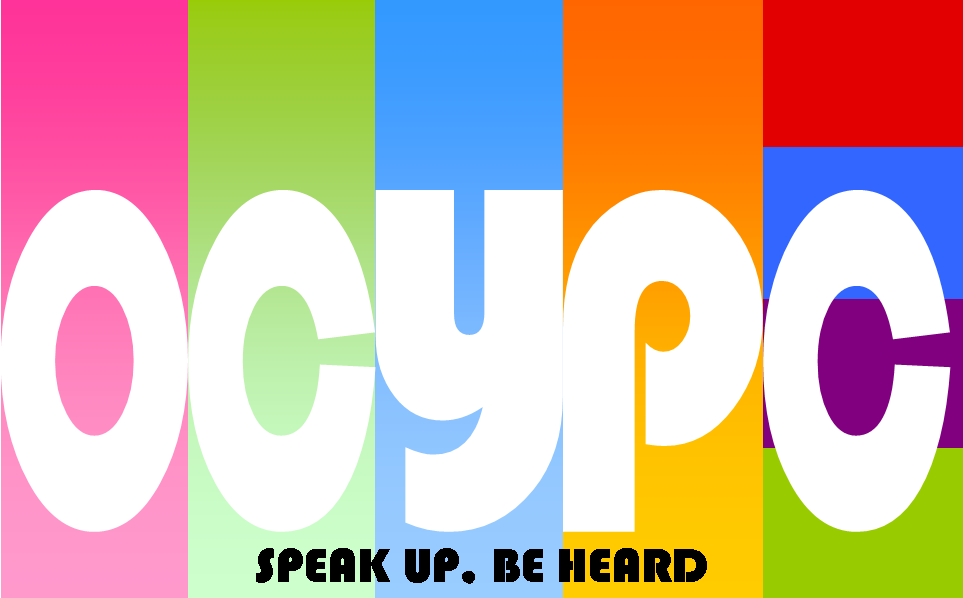 Young people chose the name 'Our Children and Young People's Council' a few years ago. At the OCYPC, you can talk about the issues that matter to you and other young people in care in Kent. Decision makers at Kent County Council and other organisations also often come to the OCYPC to ask for its opinions about any new ideas or changes that could affect children and young people in care. It's your chance to have your say, be listened to and make a difference!
The Council is for 11 to 16 year olds and meets up during the school holidays in Maidstone. During meetings, there is also the chance to take part in fun activities and food and snacks are provided! It's a great place to make new friends too.
In 2018, due to requests for meetings to be held outside Maidstone, the Participation Team launched OCYPC Extra. This is a 'mobile' children in care council group which will set up meetings wherever there is a cluster of young people who want to join the council. OCYPC Extra has already met in Margate and Deal and we are looking forward to developing this further in other parts of Kent.
Are you are interested in joining OCYPC or OCYPC Extra? Or do you just want to have your say? Please contact us for further details.
What are Challenge Cards?
In February 2015, after talking to children and care leavers, the VSK Participation Team created Challenge Cards. Children and young people in care can write down things they feel Kent County Council should be doing better for them and other children like them. They are a way for you to have your voice heard by your corporate parents and the decision makers at the council.
Complete a Challenge Card online
How can I make a Challenge?
Any child or young person in care can send in a Challenge. You can:
Bring it to a OCYPC meeting
Email VSK_Participation@kent.gov.uk
Post it to VSK, Worrall House, 19 Kings Hill Avenue, Kings Hill, West Malling, Kent, ME19 4AE
Give it your Social Worker who will pass it to the VSK Participation Team
What happens next?
The Challenge is taken to one of the Children in Care Councils where it is talked about. Challenges should be about issues that affect lots of children in care. If the council thinks that the challenge is a personal issue for you, the Participation Team will send it to someone who can help you like your Social Worker. If the Challenge is agreed by the Council, it is discussed at the Children in Care Managers' Meeting. It is the people at this meeting who must decide on actions to meet the challenge. They must update the Children in Care Councils about what they will do. The progress of the challenge is also reported to the Corporate Parenting Panel.
You Said, We Did
Challenge: You Said…
Involve Children in Care in designing business cards with Social Workers' details and contact information on them so they know who their Social Worker is and how they can contact them.
We Did…
The VSK Participation Team ran a competition to design the business card. The chosen design was made into a business card for Social Workers or Personal Advisers to fill out and distribute to the young people they work with. Ask your Social Worker or Personal Adviser for one if you don't have theirs!
Challenge: You Said…
For young people in care to be able to see their younger siblings who still live with their parents or live in another placement. To meet in a safe place with a contact manager and not with the rest of the family.
We Did…
A decision was taken to include a discussion in each review meeting so your views about seeing your brothers and sisters are clear. This was shared with all the Independent Reviewing Officers.
Challenge: You Said…
For Kent County Council to provide a Young Person's Railcard to YAC members to help them with their travel costs as a reward for becoming a YAC member.
We Did…
YAC members are now eligible for a paid for Young Person's Railcard.
Challenge: You Said…
For no young person to have their belongings packed into bin bags when they move or leave foster care which can make them feel particularly worthless at what could already be a difficult time for them. Using black sacks can make young people feel that they are 'rubbish' or of little value.
YAC wanted their Corporate Parents to review the 'no bin bags' policy and to ensure that all young people are provided with a suitcase or appropriate containers for moving home to enable them to pack up their belongings.
We Did…
Although there was already a policy in place to say that no bin bags should be used to move young people, this information was shared more widely in training sessions for foster carers. The policy was also reviewed and relaunched with a higher profile.
Challenge: You Said…
If a young person over school leaving age decided to be fully independent and work full time paying their own rent, Kent County Council as a 'Corporate Parent' should act as the young person's guarantor.
(A rent guarantor is someone who promises to pay your rent if you cannot do so. Often people on low incomes need a guarantor to rent a property)
We Did…
Kent County Council is now committed to acting as a rent guarantor to support care leavers secure independent housing.
Kent County Council believes that it is really important to include young people, who have had experience of the care system, when they are recruiting new staff who are going to be working with children and young people. This means that when Social Workers or Independent Reviewing Officers, for example, are interviewed there is often a young person on the panel too asking questions about the things they feel are important.
The Virtual School Kent offers Interview Panel Training which provides the skills needed to interview and also a Level 2 LASER qualification in, 'Interviewing Skills for Service Users'.
As well as being a fun experience where you can meet other young people, the training day covers:
Body Language
Confidentiality
Equality & Diversity
Understanding different types of assessment
Interviewing others & getting the best from candidates
Being on an interview panel is a great experience and gives you the chance to see what it is like from the other side. You can learn more about what employers are looking for when employing new staff which can help you when you are interviewed yourself. It can help develop confidence and gives you the opportunity to learn new skills, such as how to ask questions, listen and communicate clearly.
You can also put the LASER qualification and your interview panel experience on your C.V.!
To find out when the next training session is and join the Recruit Crew contact us here.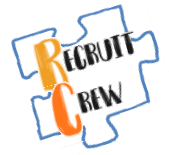 The Participation Team's role is to encourage all children in care and care leavers to speak up, voice their opinions and to help shape the services that they receive. They work hard to support children and young people to attend events, council meetings and sit on interview panels. This ensures that everything that Kent County Council does for children in care includes their views.
Alongside two Participation Support Officers and a Project Officer, there are also Apprentice Participation Workers within the Participation Team. They are undertaking an apprenticeship with Virtual School Kent, and are here to help bridge the gap between you and the Kent County Council Members and Senior Directors. They are all young people who have been in care at some point or have had similar experiences. Their role involves supporting young people, encouraging them to speak up about their views and experiences, and discussing what they would like to change about the care system.
They organise the activity days that are run in the school holidays. The activity days are an opportunity to meet new friends, build confidence and have fun.
Who's Who in the Participation Team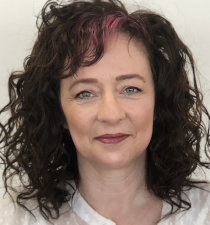 Andrea
Senior Participation Support Officer
Kayleigh
Apprentice Participation Worker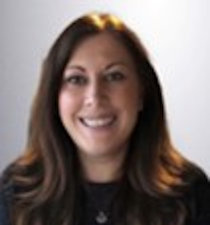 Jo
Participation and Engagement Manager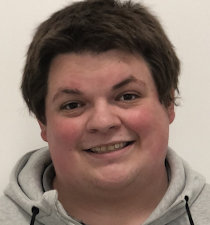 Robert
Participation Support Assistant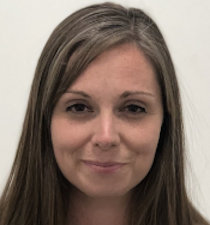 Sarah
Senior Participation Support Officer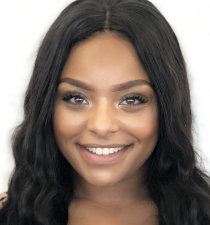 Sophia
Participation Support Officer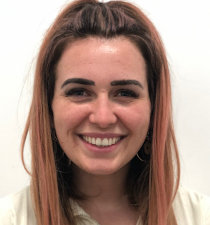 Amelia
Youth Engagement Support Officer
Tom
Participation Support Assistant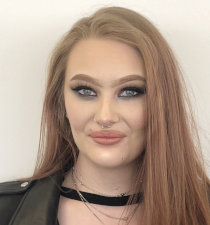 Alex
Participation Support Assistant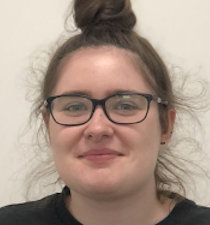 Charmaine
Apprentice Participation Worker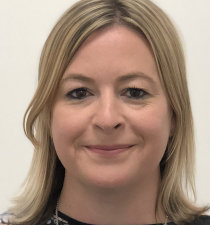 Louise
Participation Support Officer
Shyanne
Apprentice Participation Worker
Amy
Participation Support Assistant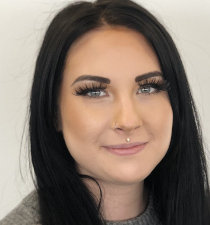 Alisha
Apprentice Participation Worker